An Important Message from Father Moran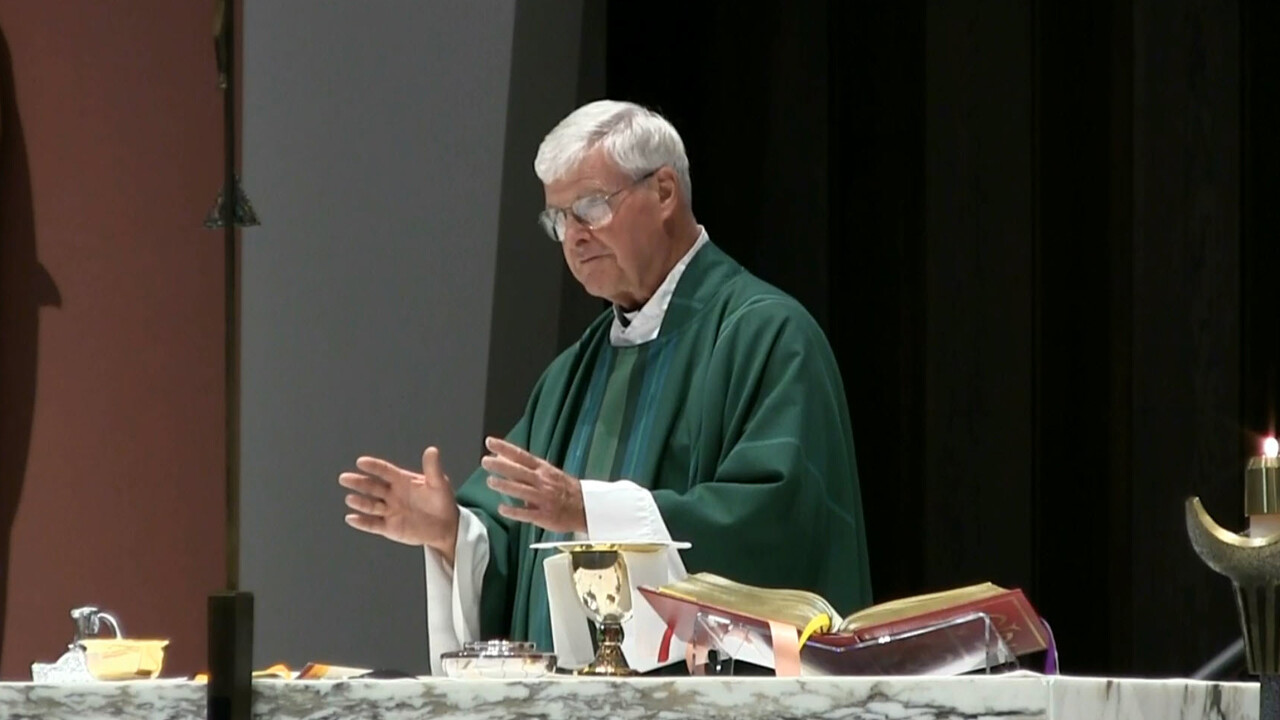 Mar 16, 2021

| by

Church of the Incarnation
Father Nick Melo, pastor of Christ the King Parish, included the statement that follows in their parish bulletin/website. We are including it on our parish website as well since it obviously involves the future of Incarnation Church. As indicated much planning will be needed in the near future which hopefully will lead to a smooth transition for both parishes. -Father James Moran
*****
Pastor's Corner - March 21, 2021
Back in 2017 the Archdiocese undertook a major consolidation of parishes which resulted in some parishes being closed, and some being merged into a brand new parish. We at Christ the King experienced this first hand, with the closing and subsequent sale of St. Luke in Hartford, and the dissolution of both Sacred Heart and Corpus Christi parishes to form one new parish.
We knew then that there was more restructuring to be done 'down the road', as the projected number of practicing Catholics in our Archdiocese as well as the projected number of active priests continued to decline. We have approached that 'point in the road' where all this is beginning to happen.
In Milford, Christ the Redeemer and Precious Blood parishes will merge with one pastor next month.
In West Hartford, St. Timothy and St. Thomas the Apostle (each with a school) began being served by one pastor this past January, with the creation of a new parish anticipated. In the not-too-distant future, St. Peter Claver will merge into this new parish as well.
On June 30th, Sacred Heart in Southbury will merge with St. John of the Cross in Middlebury.
Wallingford is planning to have all three churches merge into a new entity.
In Southington, St. Thomas and St. Dominic parishes will be served by one pastor beginning on August 1st, and in 16 months, another priest will retire, leaving all five parishes to be merged into one served by two priests. To begin this process, all daily Masses are now being celebrated in one church with the clergy rotating the days on which they preside. They will begin a single Faith Formation Program in the Fall and a single Youth Ministry program as well. There is even talk about building a new church to accommodate at least 1000 people, so that it can be served by one priest.
Already scheduled for 2022 is the merging of all three parishes in Hamden into one with multiple campuses/ churches.
And in the Farmington Valley, discussions are underway regarding merging Farmington, Unionville and Collinsville parishes into one.
Why do I bring this up? Because here in Wethersfield, Fr. Moran at Incarnation will retire in February 2023, and, you guessed it, the Archdiocese has said they will become part of Christ the King! And so it makes complete sense to begin planning now so that the transition will be 1000% smoother than what we all experienced in 2017.
To that end, we have begun discussion with the Faith Formation teams of both parishes, and we intend to join together in the Fall for at least the Middle School and Confirmation programs. To me, this is exciting. Both teams are tremendous. Both programs are highly effective. Both staffs know each other. Those in the programs live in the same neighborhoods and go to the same schools. By coming together, we can offer many more choices for the faith formation of your children.
In the near future, I am sure our Pastoral Councils, Trustees, and Finance Councils will need to meet. We are, obviously, in the infancy stages of planning, but I wanted to be as transparent as possible up front. There are many more questions than answers right now, but we entrust this process to the Holy Spirit to lead us and guide us in the ways that will ensure His Church continues to grow, and the Gospel is proclaimed to all in our wonderful community here in Wethersfield.
*****
Apostolic letter PATRIS CORDE ("With a Father's Heart) of the Holy Father Francis
on the 150th anniversary of the proclamation of Saint Joseph
as Patron of the Universal Church

(In this 14 page letter Pope Francis speaks of Joseph as a beloved father, a tender and loving father, an obedient father, an accepting father, a creatively courageous father, a working father, and a father in the shadows.)
Prayer to Joseph
Faithful Joseph - Teach us to listen and not be·afraid to trust as you did in God's promise.
Loving Joseph - Teach us to love courageously with a heart that is free and just. Protector Joseph - Teach us to protect one another and all that belongs to God.
Dreamer Joseph - Teach us to dream a world where all are neighbors; a vision illuminated by God's light.
Teacher Joseph - Teach us to keep the Word of God close to our hearts, and to proclaim it in word and action.
Gentle Joseph - Teach us to be gentle with our power and strong in our tenderness.
Parent Joseph - Teach us to be for all persons a living lesson of goodness and truth - a blessing for all generations to come.
Joseph, spouse of Mary and the father of Jesus, you placed yourself at the service of the entire plan of salvation. Grant that we may act justly, love tenderly, and walk humbly with our God as you did in fulfillment of God's plan. - AMEN
Feast March 19th: Patron of the Universal Church
May 1st: Patron of Workers